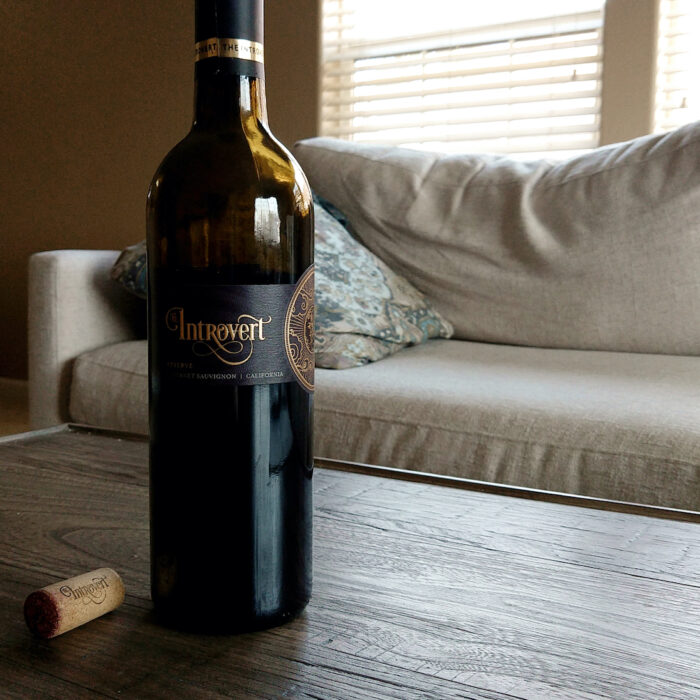 Husband: "Grapey, with hints of burned vines and battery acid." 
This wine's name is not Introvert. It is The Introvert. Plenty of gold foil and embossing.  Proper cork, not a screw top, and the cork is even stamped with the name of the wine. (More on the cork later) 
When you first uncork it, it smells grape-y. First sip is instant grape followed quickly by the taste of burned woodlands. Not a smokey or rich taste, but literally ash. A few more sips and my throat felt like after I chug cough syrup. And after the wine got about 10 minutes to breathe any semblence of grape faded and now it just tastes like the air around here smells right now as half of CA is literally on fire. 
This wine is so bad that we couldn't get the cork back into the bottle. It might have "The Introvert" stamped on it, but not even the cork wanted to be involved with this wine any longer.
So no, Introvert, you aren't home alone on a Friday night because nobody understands you and you're just so anti-social. You're home because nobody likes you.